Software development isn't solely about writing code. Rather, it's about using code to create a cutting-edge solution that will meet the users' demands.
Today, keeping a finger on the pulse of an ever-changing industry like mobile apps is difficult since there is unlimited new information to learn from various sources. One good way to accomplish both of these tasks is attending a conference, where you can participate in panels, attend keynote sessions, and take workshops to get acquainted with the best practices, gain hands-on experience, and learn about the latest tech trends.
The IT community has been missing in-person events for a while since most were canceled back in 2020 or were held online in 2021. In 2022, mobile app conferences, sessions, and expos are predominantly back, which means that attendees have the chance to meet expert leaders, IT visionaries, and investors in person again. Further, these in-person events open up learning and networking opportunities that drive innovation.
From an array of fascinating events, which one should you attend? To help you choose, we have compiled a list of the top mobile app conferences.
January
iOS Conf SG
When: January 17 – January 21, 2022
Where: Online
Price: $150 – $350
The 7th edition of iOS Conf SG is a blend of workshops and conferences where experts explore the capabilities of Swift in the modern world. Workshops allow attendees to acknowledge vulnerabilities in iOS apps to further eliminate them and discover multi-platform development opportunities with SwiftUI.
Two days of the conference are spent on valuable insights on best practices in Swift from Instagram, Deloitte, Stream, Allegro, and other major companies. A great way to discover pitfalls and new opportunities for your iOS applications is to attend this conference.
IMPACT 2022
When: January 31 – February 4, 2022
Where: Online
Price: CMG Member Ticket – $69 or Non-member Ticket – $99
Featuring peer-to-peer learning, IMPACT 2022 offers five days full of Q&A sessions, keynotes, networking events, and 75 presentations. Visitors can access live or pre-recorded sessions from top IT leaders from Zetaly, AWS, Cisco Systems, IBM, and other tech giants.
This conference's topics will revolve around Performance Engineering and DevOps, Data Centers, Security and Business Continuity, AI and Machine Learning, and Containerization and Cloud. Additionally, attendees will have a chance to network and discuss the enterprise with their peers.
February
DeveloperWeek 2022
When: February 7 – February 9, 2022
Where: Online
Price: OPEN pass – $100, PRO Pass – $995, or PREMIUM Pass – $1,595
DeveloperWeek is a significant event for everyone involved in software development, including IT companies, talents, visionaries, and investors. 8,000+ online attendees will spend three days together participating in workshops, conferences, and an expo. At the same time, this event will be the final stage of the challenge-driven hackathon, where talents of all kinds demo what they are capable of.
Conferences attendees will be able to learn meaningful insights from experts about API & Microservices, AI & Machine Learning, JavaScript, Cloud Solutions, Leadership & Team Management for developers, IoT & Hardware, and many other topics.
Pocket Gamer (PG) Connects: London
When: February 14 – February 15, 2022
Where: Online & London, UK
Price: Digital/Offline Indie Developer – £149/ £239, Digital/Offline Developer, Publisher – £329/ £609, Digital/Offline Standard Professional – £569/ £819, VIP Conference Ticket – £1,249, Student Developer Ticket – £70, or Showcase Indie Table – £365
Gaming applications and trends are the primary focus of PG Connects: London. Whether you want to visit a dream city or save on travel expenses, you can count on valuable insights from gaming experts. Take your chance to learn about leading ad strategies, discover the "Live Ops Landscape", learn how to secure your funding, master multiplayer games, and meet publishers.
Mobile World Congress: Barcelona
When: February 28 – March 3, 2022
Where: Barcelona, Spain
Price: Discovery Pass – €699, Intelligence Pass – €1,597, Leader's Pass – €2,196, or VIP Pass – €4,195
MWC Barcelona is back and gathering over 1,500 exhibitors and attendees from 150 countries to share their insights during keynote sessions and host hot discussions of top tech trends.
At this event, you will source information from Microsoft, AWS, Intel, Samsung, Vodafone, Google, Meta, Cisco, IBM, and many others. What will they be talking about? 5G, Advancing AI, CloudNet, FinTech, Internet of Things, and Mobile Transformation in spheres ranging from healthcare to automotive.
March
App Growth Summit Los Angeles
When: March 10, 2022
Where: Los Angeles, USA
Price: Invite-only
Exclusive is the perfect word to describe the App Growth Summit in Los Angeles. This invite-only event sets the ideal setting for IT leaders to network and exchange insights.
Besides this, 30+ experts are invited to share their practical experiences during 14 custom-curated sessions. One day may reshape your strategic plans for 2022, making you a trendsetter in your niche.
Festival of UX & Design
When: March 21 – March 25, 2022
Where: Online
Price: Early-bird pass – from £29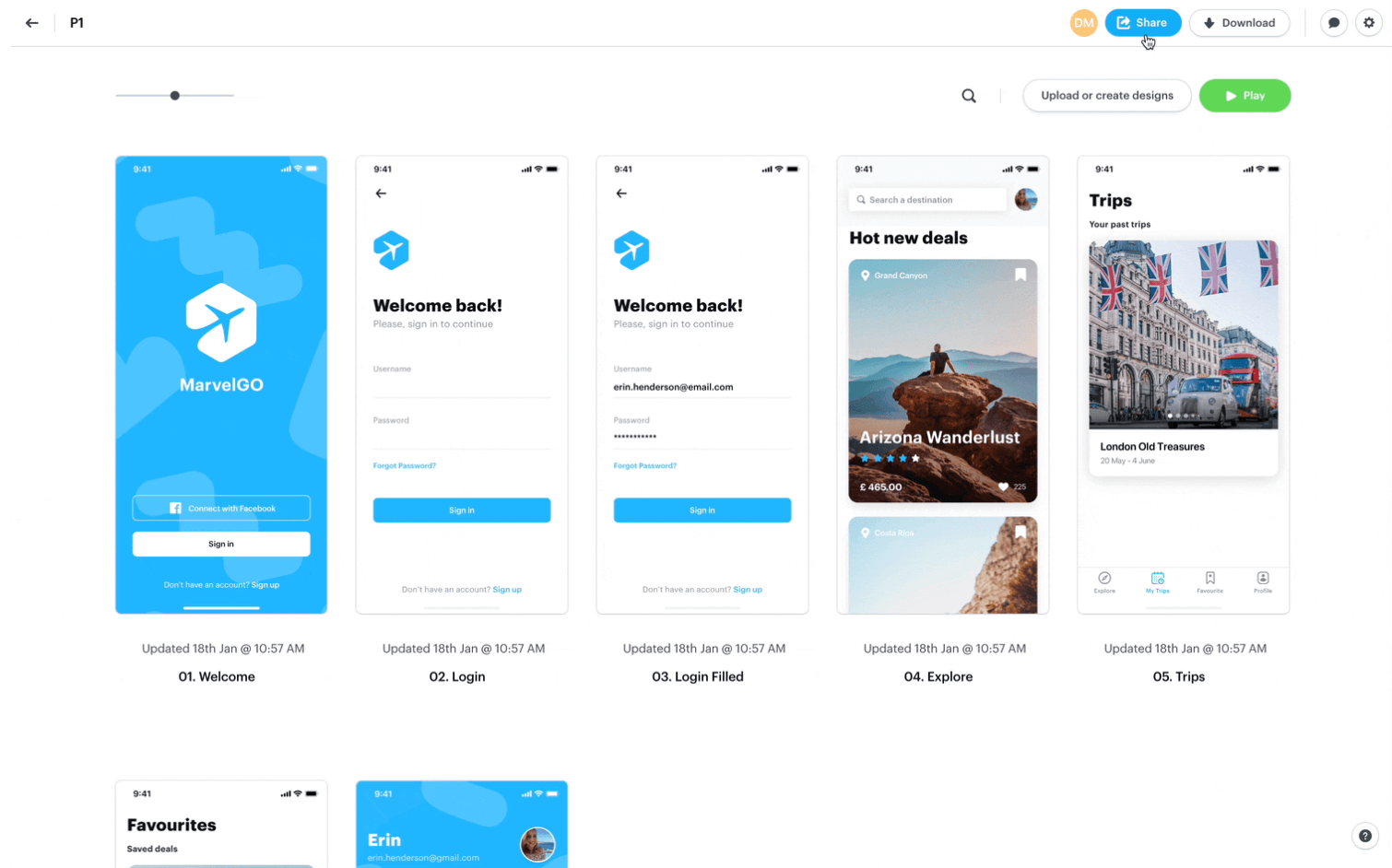 2022 hosts the fourth Festival of UX & Design with 28 speakers from Google Cloud Platform, Zappos, Multiverse, and other companies. At this event, you will have three thrilling days of talks and live Q&A panels and two days of workshops.
Previous events hosted UX and design leaders from Harrods, IBM, KPMG, and Adobe XD. So, if you attend, you can count on getting acquainted with the best design practices from market leaders.
App Promotion Summit London
When: March 24 – March 31, 2022
Where: Online & London, UK
Price: Digital ticket – free, Early Bird ticket – £650, or Early Bird PRO ticket – £950.
The App Promotion Summit London is finally back to discuss top trends in mobile app marketing. You will learn about app growth via influencing marketing, app store optimization (ASO), user acquisition, social media, analytics, engagement, and retention. Learn innovative ideas, participate in interactive discussions, and join the mobile app development community online or in person.
Mobile Growth Summit Las Vegas
When: March 27 – April 2, 2022
Where: Online & Las Vegas, USA
Price: Online Ticket – $199, Adopter Pass – $399, All-Access Pass – $499, Supporter Pass – $2,000, or VIP Supporter Pass – $2,500
If you want to dominate mobile applications, MGS Las Vegas is your way to gain new insights into the following niches: mobile user acquisition, app monetization, user retention and engagement, and product development for apps.
Further, the event will discuss games development on Blockchain, allowing you to spot top trends. Learn from experts to leverage upcoming opportunities in the mobile gaming industry.
April
App Excellence Summit 2022
When: April 12, 2022
Where: Online
Price: Free
The Android App Excellence Summit is an event focused on empowering product managers and business decision-makers with the knowledge they need to build high-quality Android Apps and scale the business.
Here you can learn the best developer productivity practices and recommendations to improve your working time on new features to delight users, improve monetization, and achieve business success.
App Growth Summit NYC
When: April 13, 2022
Where: New York, USA
Price: Invite-only
An exclusive event for application developers is coming to "The Big Apple" in 2022. Discover top trends in mobile application development.
Further, meet leading experts eager to network and exchange ideas and insights to drive application development in the USA. In previous years, attendees of App Growth Summit NYC had a chance to meet in-person representatives from Wolt, Flink, Preply, Uber, Picsart, and other major companies.
AndroidMakers
When: April 25 – April 26, 2022
Where: Online & Paris, France
Price: Student – €40, Early Bird – €100, Regular tickets – €180, or Last Minute – €300
"The City of Love" is welcoming Android development admirers to visit a one-in-five event. Conferences, workshops, Makers Area, Partners Area, and parties – all await you at AndroidMakers.
Learn from speakers, find out about the future of Android, discover top development techniques, reveal the latest innovations in the sphere, and establish new partnerships.
DevDays Europe
When: April 27 – May 6, 2022
Where: Online & Vilnius, Lithuania
Price: Early Bird – €610, Regular – €680, or Late Bird – €800
Only developers are allowed to visit DevDays in Vilnius or online. Developers can sign up for one or two days of the conference to enrich their knowledge about programming languages, agile and leadership approaches to team management, DevOps and microservices, mobile development trends, and leading technologies such as Big Data. Globally-recognized speakers will discuss best practices in each niche as well as the latest tech advances.
DeveloperWeek Europe
When: April 27 – April 28, 2022
Where: Online
Price: Open Pass – €100, PRO Pass – €550 or PREMIUM Pass – €1,325
DeveloperWeek Europe, which attracts everyone from C-level executives to developers, covers the following topics: DevExces and DevLeads, AI and Machine Learning, JavaScript, Dev Innovation, API and Microservices, DevOps and Security, Cloud Native and Cloud Computing, and Containers and Kubernetes.
Interesting speakers are invited to speak at DeveloperWeek; for example, last year, specialists from AWS, Red Hat, and Lloyds Banking Group were among the guests.
May
Devoxx UK
When: May 11 – May 13, 2022
Where: Online & London, UK
Price: Blind Bird Ticket – £495, Early Bird Ticket – £585, or Standard Ticket – £675
This isn't a mere conference to listen to the latest trends and then leave to think about how to implement them in your app. Instead, this is a place where you will be able to choose your specialty and gain practical experience.
At Devoxx UK, you can source information throughout the conference, in hands-on labs, and even during lunch breaks when speakers devote 15 minutes to quick overviews on various topics.
App Growth Summit Berlin
When: May 12, 2022
Where: Berlin, German
Price: Invite-only
The European mobile app community is rapidly growing, urging the need to define top trends faster than competitors. If you get invited to participate in App Growth Summit Berlin, you are likely to skyrocket your app in the European market.
Exclusive, actionable insights create the atmosphere of this event, with top experts in the gaming and mobile development industries to network with. Here, you may need to be ready to share some of your secrets, too.
App Promotion Summit NYC
When: May 19 – May 26, 2022
Where: New York, USA
Price: Digital ticket – free, Early Bird ticket – $650, or Early Bird PRO ticket – $950
If New York suits you more than London, you should visit App Promotion Summit NYC. APS NYC is where you will get in touch with leaders from app store marketing, app advertising, and app engagement spheres. Join 2000+ app marketers in person to learn how to boost your app's growth in the highly competitive market.
June
droidcon San Francisco
When: June 2 – June 3, 2022
Where: San Francisco, USA
Price: Student Ticket – $295 or Regular Ticket – $495
This year's droidcon San Francisco will predominantly focus on Android development, considering that there will be 800+ Android developers attending. At this event, there will be networking and fascinating tech talks. Who will you learn from? Uber, Twitch, TheAppBusiness, Tinder, and Facebook.
MAU Vegas
When: June 6 – June 8, 2022
Where: Las Vegas, USA
Price: TBA
Learning and networking are two words to describe MAU Vegas, the world's leading mobile acquisition and retention summit. With AppsFlyer's sponsorship, the event will provide guests with an exciting experience focusing on hospitality, amenities, and networking.
During previous years, visitors could get in touch with speakers from Facebook, Current, Ten Percent Happier, Scopely, and A+E Networks. This year, 2,500+ mobile industry leaders will be there to learn from.
WeAreDevelopers World Congress
When: June 14 – June 15, 2022
Where: Berlin, Germany
Price: Student Pass – €129 or Congress Pass – €349
WeAreDevelopers World Congress – a global event on the latest development initiatives and future trends is back. 200+ speakers will gather together in Berlin, Germany to discuss how you can build and deploy your applications efficiently, leverage the latest technologies to diversify user experience, and improve your team management approach to increase productivity. While a complete list of speakers has not been confirmed yet, some confirmed speakers include the inventors of JSON and Angular/Angular JS.
Devoxx Poland
When: June 22 – June 24, 2022
Where: Online & Krakow, Poland
Price: Online – €150, In-person – €350, Architecture fast track – €825, or Devoxx Online and DNA – €575
Would you be interested in attending a conference held for developers? If so, you share the same interests as Devoxx Poland, a team of senior developers, leaders, and experts in their field.
Being the largest Java conference in Poland, this event offers software engineers a unique opportunity to network, hack, learn, and get inspired. Choose any of the available tracks (Architecture, Big Data and AI, Java, Soft Skills, etc.) and improve your skills within three days.
MWC Shanghai
When: June 29 – July 1, 2022
Where: Shanghai, China
Price: TBA
MWC Shanghai is an event for marketing strategies in Asia. Want to promote your app in the region? Don't miss out on these three days in Shanghai.
According to their website, exhibitors have over 15 new opportunities at their booth; this is no surprise considering that almost 60% of the content shared comes from senior-level leaders that work as mobile operators, government representatives, vendors, and media and entertainment visionaries.
July
droidcon Berlin
When: July 6 – July 8, 2022
Where: Berlin, Germany
Price: Student ticket – €119 or Regular ticket – €379
1,200+ Android devs, 95+ Tech Talks, five Tracks await you at the premier Android development conference. An event with a 12-year history welcomes you to implement new ideas, establish professional connections, and learn from experts. At droidcon Berlin, it will be a genuine Android-centered atmosphere to inspire you and boost your Android expertise.
September
droidcon NYC
When: September 1 – September 2, 2022
Where: New York, USA
Price: Student ticket – $295 or Regular ticket – $595
droidcon comes to New York later this year to unite Android developers. The event explores what's new in Android as well as Jetpack Compose, Jetpack/Architecture Components, Advanced Kotlin, CI/CD, Cross/ Multi-Plattform Development, AI/ML, and UI/UX/Design. Considering that droidcon NYC has a 12-year history, you will likely co-attend with reputable executives and leading experts who will be sharing their knowledge.
App Growth Summit London 2022
When: September 8, 2022
Where: London, UK
Price: Invite-only
App Growth Summit London is one day full of unique, hands-on insights to help boost app marketing for mobile app developers as well as entertainment and gaming companies. The event is like no other, allowing participants to meet those behind the top applications.
Pocket Gamer Connects: Helsinki
When: September 27 – 28, 2022
Where: Online & Helsinki, Finland
Price: Indie Developer Ticket – £239, Standard Professional – £819, Developer/Publisher – £609, Student Developer – £69
Mobile, PC, console, streaming, XR, and Blockchain – here are the topics that will be discussed at the Global Mobile Games Industry Conference in Helsinki. Being among top gaming events, you can expect to learn from the best of the best.
For instance, in 2021, specialists from App Annie took the stage. Additionally, the event invites speakers to share their success stories and provides a unique opportunity to learn and adopt current best practices.
October
Devoxx Belgium
When: October 10 – October 14, 2022
Where: Online & Antwerp, Belgium
Price: Combi – €950, Deep Dive – €400
Don't want to just theorize? Then, visit Devoxx Belgium to get a 360-degree experience. You will have a chance to listen to keynotes and lightning talks to hear what the future holds, learn how modern tools are driving efficiency, and much more. The number of discussion topics varies from Cloud and Java to Security and tech advancements.
App Growth Summit SF
When: October 20, 2022
Where: San Francisco, USA
Price: Invite-only
The major focus of App Growth Summit SF is to help gaming companies successfully adapt their strategic plans for 2022 and 2023. Since development needs to happen in 2023, too, this event is only inviting the leaders of the mobile gaming industry to become trendsetters for the rest of the community.
November
Global Games Pitch
When: November 2 – November 3, 2022
Where: Online
Price: Basic Pass – Free, Advanced Pass – $49, Pro Pass – $89

Want to unlock new business opportunities in GameDev but don't know how to reach experts, investors, or publishers? Global Games Pitch is the right place for you. Last year the event hosted 200+ development teams from 50+ countries globally.
Here, you don't need to pay for travel expenses since you can meet publishers and investors, showcase your games, prepare for pitching sessions, and find the perfect pitch via Global Games Pitch's online matchmaking platform. Additionally, you can receive feedback and advice on your games and attend online webinars for developers.
December
App Promotion Summit Berlin
When: December 1 – December 8, 2022
Where: Online & Berlin, Germany
Price: Online – Free, Ticket for APS Berlin – €595, Pro Ticket – €2,975
At the end of this year, the European app community plans to meet in Berlin to discuss the major advances of 2022 and discover what 2023 holds for mobile applications. Speakers at App Promotion Summit Berlin will predominantly discuss the latest marketing strategies that allow app developers to drive engagement, attract new users, and retain them. If you want to keep growing, learning from Busuu, Skyscanner, Audible, TikTok, and other leaders is necessary.
App Growth Summit Singapore
When: December 8, 2022
Where: Singapore, Singapore
Price: Invite-only
The final mobile app development event of the year will be in Singapore, where invited tech visionaries will discuss the 2022 outcomes and plans for 2023. App Growth Summit Singapore will be especially interesting for those working in the ASAP region.
This event will have attendees from the region share their ups and downs throughout the year and where they are heading in 2023. It is an excellent chance to catch up with the most influential companies in the region.
Summing Up
Staying up-to-date in the ever-changing mobile industry is critical. Luckily, you don't even need to travel to visit many of these top app conferences, thanks to live broadcasts. So, take time to revise your priorities for the year and attend the event that will facilitate your goals.