Fintech App
Development Services
Your next fintech idea deserves to become a revenue-generating reality — and our fintech app development company will make sure it does. As a product development partner of 12+ years, Orangesoft helps businesses create new fintech products that make money accessible, fast, and secure.
Our company acts as your partner, engaging in every part of fintech app development — from product concept to scale-up. With over 300 projects in our portfolio, we know what it takes to build a product that delivers real results, captures customers, and carves a niche in the market.
Tell us about your project
Meet your needs at scale with our fintech app development services
Whatever your project focus is, our fintech app developers work side-by-side with you to turn your vision into a tangible solution — on time, on budget, and on value.
Custom web and mobile application development
As a fintech company, you need a solid web and mobile presence to stay in front of your customers and remain competitive in the market. We offer custom web and mobile finance app development from scratch — based on your unique needs and requirements. Our company covers every stage of your app lifecycle, from ideation to post-release care.
Fintech app modernization and support
Stop falling over legacy issues and regain the performance and security of your existing finance apps. Our fintech app development team transforms your obsolete solutions into up-to-date fintech applications with a flexible, composable architecture; intuitive interface; and disruption-free performance.
Fintech product development consulting
Getting your product idea off the ground is challenging, and we're here to help you out. Our fintech app developers provide you with strategic advice on an optimal feature set, architecture, and UX/UI of your solution. We assess your challenge from multiple angles and offer a few viable solutions to choose from.
Security audits and testing
Any fintech product is only as good as its security. Our fintech app development team helps you ensure the safety of your fintech app by assessing every aspect of the solution, including customer data processing, compliance and other critical workflows. We keep a check on the cybersecurity controls in place and weed out existing vulnerabilities.
Our fintech software development expertise has got you covered
Experience, calibrated processes in every phase, and thinking outside the box are how we bring your fintech app to life.
Cryptocurrency apps
Our fintech app development company delivers feature-rich yet user-friendly cryptocurrency apps that allow for streamlined crypto asset management, secure transactions and fast cryptocurrency transfers.
Wallet and crypto exchange apps
DApp development
Initial coin offering (ICO) solutions
Decentralized crypto banking apps
Decentralized fund management apps
Smart contract development
Personal finance apps
With accurate analytical insights, ample automation capabilities and gamified features, our personal finance apps help your customers stay on top of their expenses and make smart finance decisions.
Account aggregation and expense tracking software
Financial goals and retirement planning apps
AI-powered virtual financial advisers
Spending analysis and smart budgeting
Investment and wealth management apps
Our investment and wealth management apps make it easy for your customers to track assets in real-time, trade on the go and forecast market trends. We build with compliance and security in mind, baking advanced security safeguards into your apps.
Automated KYC/AML verification solutions
Online trading platforms and trading data analysis apps
AI-based investment education and assistance applications
Currency exchange software
Predictive AI models for price movements
Get your fintech solution
Develop a fintech application that users will trust with our team of fintech app developers. Contact us, we'll review your business idea and propose the most suitable tech solution.
Get free consultation
Fintech app development that tackles your biggest challenges
As a fintech company, you operate in a tough market with evolving regulations and rising competition. Our products lay a solid foundation for your company to rise to the challenge and outstrip competition.
Security
We place security at the heart of product development, building your solution based on the latest data privacy standards and KYC regulations. Our apps are transparent by design to promote trust among your customers.
Compliance
We stay on top of the latest fintech regulations, both global and regional, to make sure your product is precisely compliant. Our apps also have built-in audit trails to facilitate compliance and improve internal controls.
Scalability
Don't let limited scalability hamper your business growth. Our developers implement the best of microservices, cloud and other technologies to make sure your fintech app can handle growth without sacrificing performance.
Thorough testing and QA
Even a minor defect in a fintech app can cost millions in damages. Our team performs rigorous testing to bring forth robust functionality, watertight security and improved usability of your finance application.
Advanced tech to maximize the success of your fintech app
Our company puts the latest technology to the core of your fintech applications so you can build winning products with unique functionality.
AI and ML
Blockchain
AR, VR, metaverse
Computer vision
Cloud technologies
Internet of Things
Modular applications
Biometrics and digital identity verification
Distributed ledger technology
Big data analytics
Our time-tested fintech app development process
Here's how we make it happen, from the napkin sketch to a full-fledged product.
01. Discovery
You provide us with your vision, business goals and priorities — and we convert it all into product requirements. Our team makes sure your product idea aligns well with the market and then prepares a project roadmap. We don't hesitate to challenge your ideas to offer a better and smarter way to reach your goals.
02. Design
Our UX/UI designers conduct user research, map user journeys and create wireframes to demonstrate the look and feel of your product and help you decide on the main UI elements of the interface.
03. Development
We build your product in small iterations, improving its functionality with each cycle. Our developers set up the solution's architecture, build the front- and back-end of your product and put the necessary integrations in place.
04. Testing and quality assurance
Following our quality management strategy, we conduct quality assurance and security tests early in the development to speed your time to market and ensure bump-free performance of your fintech application.
05. Launch, analyze, enhance
We get your app into the hands of the end users, collect feedback, and build on it to further refine your solutions. Our team sticks to a stable release cadence whereby new releases are pushed out every 2–4 weeks and measured afterward.
Featured projects
We've helped some of the most successful companies grow — now it's your turn.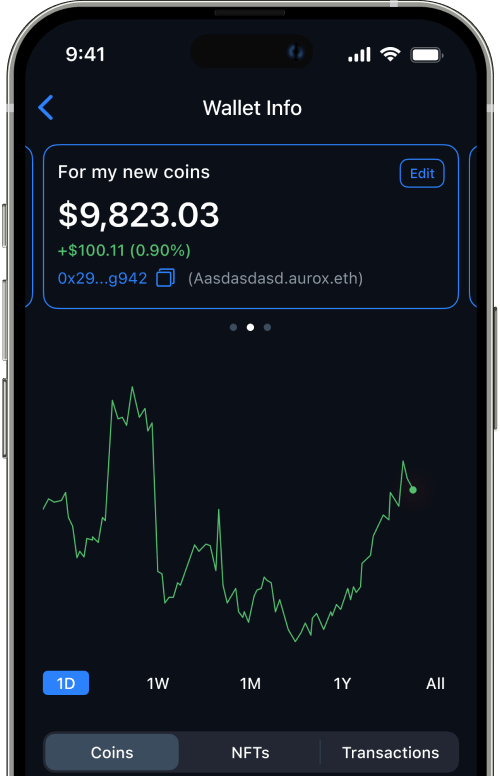 Cryptocurrency trading terminal
IOS, ANDROID, WEB
Challenge
The client wanted to build an intuitive, beginner-friendly cryptocurrency trading terminal that integrates data, content, and strategies to help crypto traders make better decisions.
Solution
We delivered a comprehensive trading terminal that aggregates real-time data from 20+ exchanges and provides additional features unavailable in typical exchanges, such as advanced charting capabilities, data visualization and analytical tools.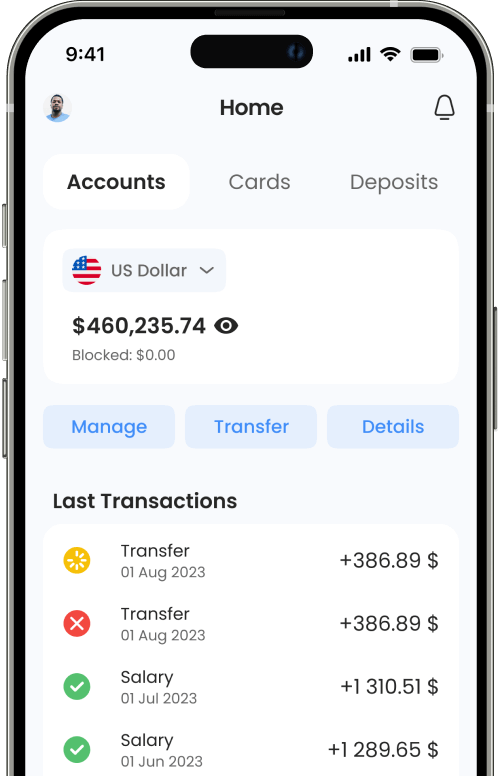 Digital banking platform
IOS, ANDROID, WEB, UI/UX
Challenge
The client aimed to create a digital banking platform tailored to the Nigerian market and addressing the prevalent issue of delayed salary payments in the country.
Solution
The digital bank offers users the ability to open bank accounts, send and receive money, handle foreign exchange transactions, and issue debit cards. To ensure timely salary payments, we implemented a feature that allows users to receive their paychecks two days earlier.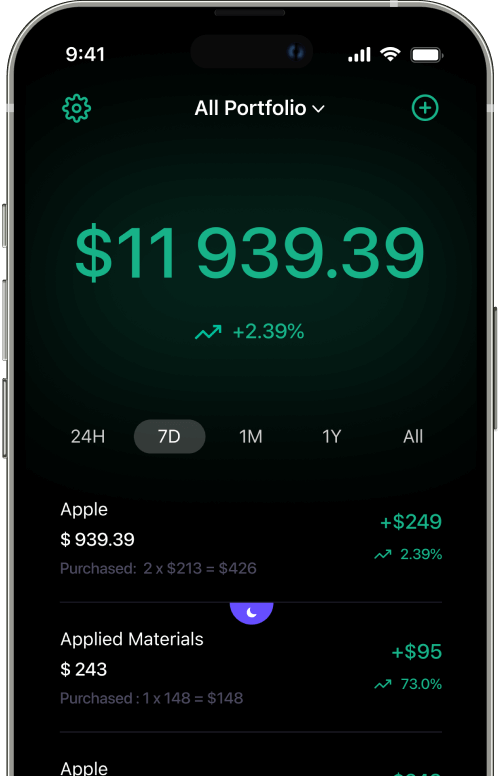 Stock portfolio management app
IOS, UI/UX
Challenge
The client needed to develop an easy-to-use stock portfolio management tool for stock investors who have several brokerage sources.
Solution
We developed a mobile application that automatically pulls the client's investment accounts from different brokerages into a single dashboard to give them a real-time view of the full investment picture and a detailed view of every stock they own.
Awesome fintech app development partner for awesome projects
We don't build software just for the sake of it. We are here to build products that make an impact.
100% middle and senior developers for 100% result
It takes technical chops, battle-hardened skills and a business mindset to create worthwhile solutions that click with your customers. That's why 70% of our experts are senior developers with solid experience and product vision.
300+ projects and counting
Global companies have chosen Orangesoft as their product development partner, and the results speak for themselves. We have successfully delivered 300+ mobile apps and web solutions — and the rest is history.
Tech veterans with unbeatable experience
We've been here for over 12 years, helping startups, small businesses and organizations reach their goals with the help of technology. Throughout the years, we've honed our skills, processes and best practices to share it all with you.
Not your regular fair-weather partner
Our team thrives in startup environments and knows how to adapt when faced with evolving requirements, hard pivots, and pressing deadlines. We help you weather the fragile stages of growth until your product gains a foothold — and beyond.
Questions you might have
What is the process of developing a financial app?
What are some common challenges in fintech software development?
How do I choose the right software development partner for my fintech company?
How much does it cost to develop a fintech application?
How long does it take to develop a fintech software?
I have an idea for a finance application. What should I start with?
Let's discuss your project!