There are many ways to measure success for a company. Awards and trophies are two of the flashiest, but the most meaningful is the effect a business has on its clients. This is the most important aspect of the criteria in our books, and it's always great to gather evidence that was successful in that regard.
This year is no different because of all the positive feedback we've received over the past few months. This is encapsulated beautifully in our recent inclusion as one of the top 1000 companies on the Clutch database.
For those unfamiliar with their work, Clutch is a B2B listing resource based in Washington, DC. They use a unique verification process that authenticates the information sent to them before publishing the same on their website.
Before a company gets consideration for inclusion in one of these lists, they first need to earn as many high-quality reviews from their respective clients as possible. It's a system that emphasizes the importance of customer service and satisfaction, which is the cornerstone of the B2B industry.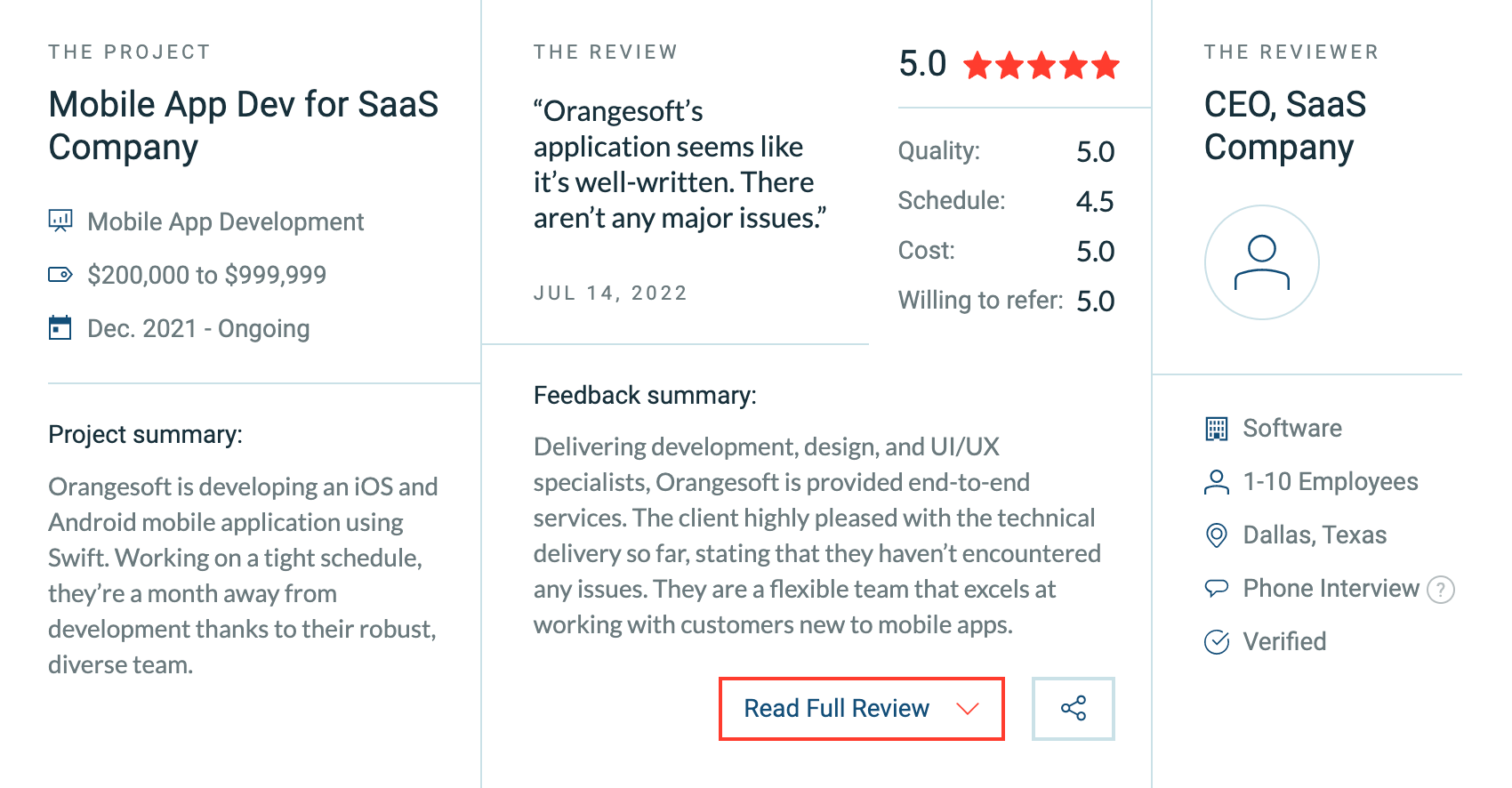 One of our 5-stars reviews on
Clutch
It's for these reasons and more that we want to take this opportunity to thank all our clients for their contributions in helping us reach this unique milestone. We recognize the time and effort it requires to write and publish these reviews. The fact that there are enough people out there willing to make those sacrifices for us is amazing.
We hope to keep this positive momentum going well into next year and continue providing our clients with the best possible project experience they've ever had.
Contact us today, and let's talk about your project in greater detail. We look forward to working with you soon.