Orangesoft has been named a leader in the Clutch's report on the top B2B companies.
Despite a rough worldwide situation, Orangesoft continues to create top-notch applications to help businesses pass the lockdown and transform operational processes with digital means. We're pleased to be recognized as a Top B2B App Development company by Clutch for the third year in a row.
Clutch, the leading ratings and reviews platform, announced the top B2B agencies, developers, and IT & business services providers. Clutch rankings consider a company's comprehensive reviews collected from former customers through in-depth phone conversations and an extensive online form.
In their unique process, analysts have spoken directly with many of our clients and learned more about the services we provided. With 17 reviews and an overall 5.0-star rating, we've seen excellent results from Clutch's extensive research process. We are excited to have a spot on their list of top mobile app developers in 2020.
We'd like to dedicate this award to our customers, who participated in client interviews for our sake, to gauge our impact on their businesses. Take a look at a recent review below: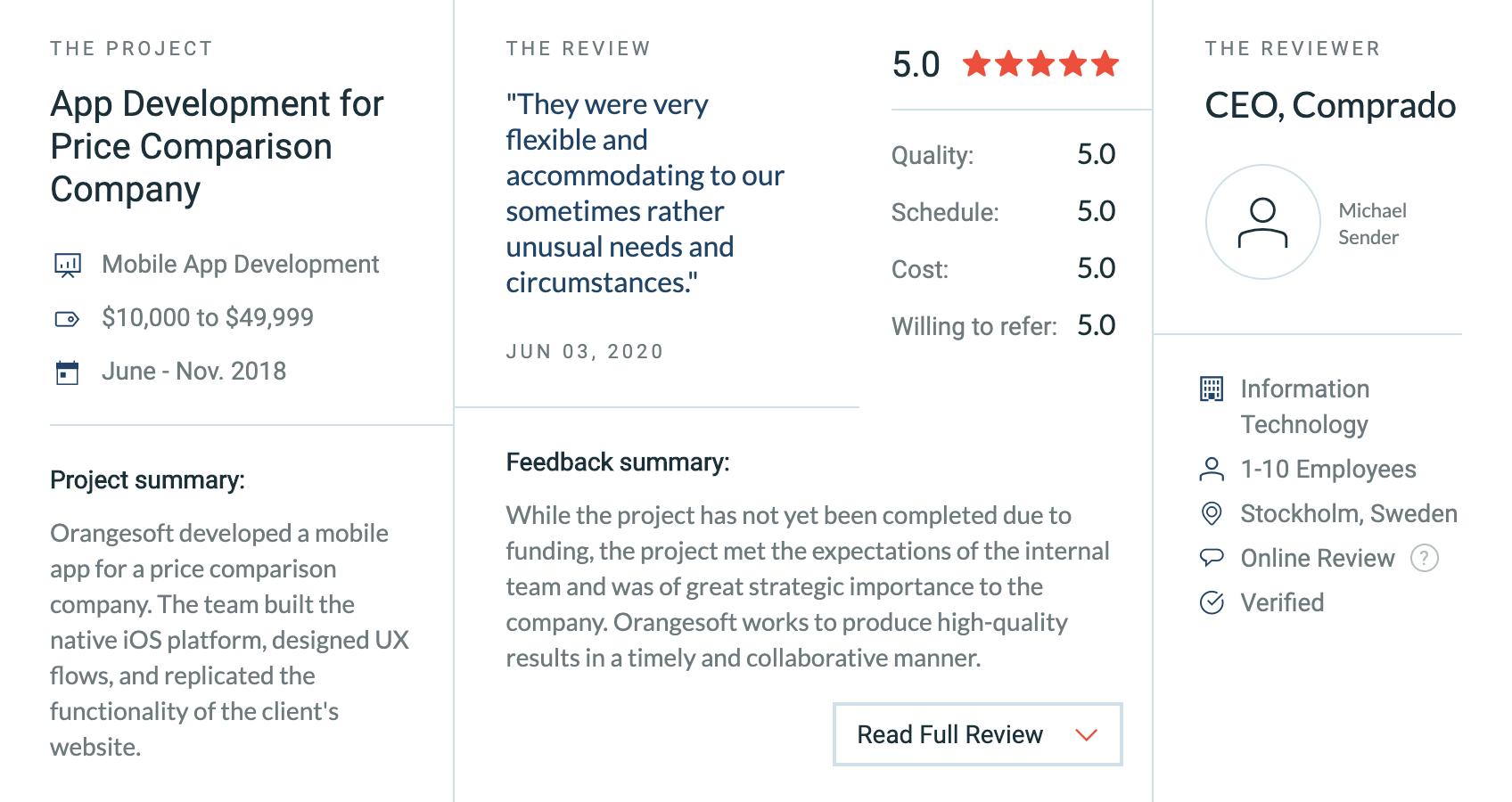 Our recent 5-star review on Clutch
Once more, thank you to Clutch and our customers for making this award possible. Contact us today to start making your app dreams a reality!